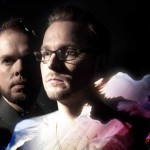 There will be a single release this summer: "Commandments".
The date is still to be set, probably in mid July.
This is the first release since the single "Do you want to go", taken from the successful debut album "Almost Gone".
The album got a 4/5 in Swedish leading newspaper Dagens Nyheter and was nominated for best album by Manifestgalan (Swedish alternative Grammy).
We'll let you know as asap when the release date is set.