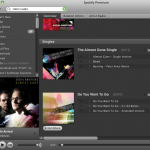 All releases from Social Ambitions are available as digital downloads. In fact, we have not released any songs on physical media, yet. Well, actually… There are some exceptions of rare CD:s and promo items that we have sold and given away. Anyway:

Buy & download Social Ambitions music at:
And a lot of other places (Tradebit, 7Digital, NRK, Napster etc.)
Listen for free and streaming services:
Please let us know if you know any other good resources or places to get Social Ambtions music. Comment or email (contact page) us.