The new mini-album ANTICIPATION will be available in stores and streaming services on February 27. The album consist of five brand new tracks. "Like a small rock opera about rave, religion and love", says the record label boss Johan Billing of
Electric Fantastic Sound.
The band does not disagree.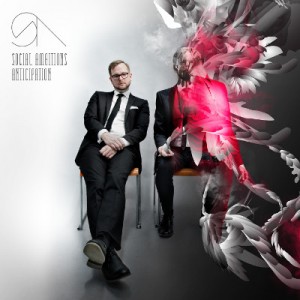 With this release there is no doubt from where todays electronic popular music derives. ANTICIPATION is heavily influenced by early 80's synthpop and the warmth and power of the analogue synthesizer.
For the experienced ear and mind there is a possibility to detect more subtle and surprising references. Influences such as the echoes of early Detroit, Manchester greatness and modern dance music in the new world. Scandinavian sense for melodies and punchy beats are essential as always.
"We are very proud. The best Social Ambitions release ever made made… so far."
Track listing
Rockers in my head
A man
Angel
Rain
Open field
All songs are written and produced by Social Ambitions