Posts tagged
Equipment
The Yamaha CS-20M is a powerful and classic analogue devil. Due to its weight we have never brought it along to a live performance. That's a shame since it has storable presents and excellent performance controls and great sound. We need to get more roadies.
-"It has all the essential components of a classic synth: There is a resonant filter with switchable high, band or lowpass filtering with its own ADSR envelope controls. There is an ADSR VCA envelope generator which contains a third oscillator which generates a sine wave to modulate and enhance your sounds. And there is an LFO which can modulate the PWM sweep." – Vintage synth explorer
Perfect as a lead aswell as a thundering bass synth. The sub oscillator brings earth quaking vibes to the basslines and some people even say it sounds like a Mini Moog.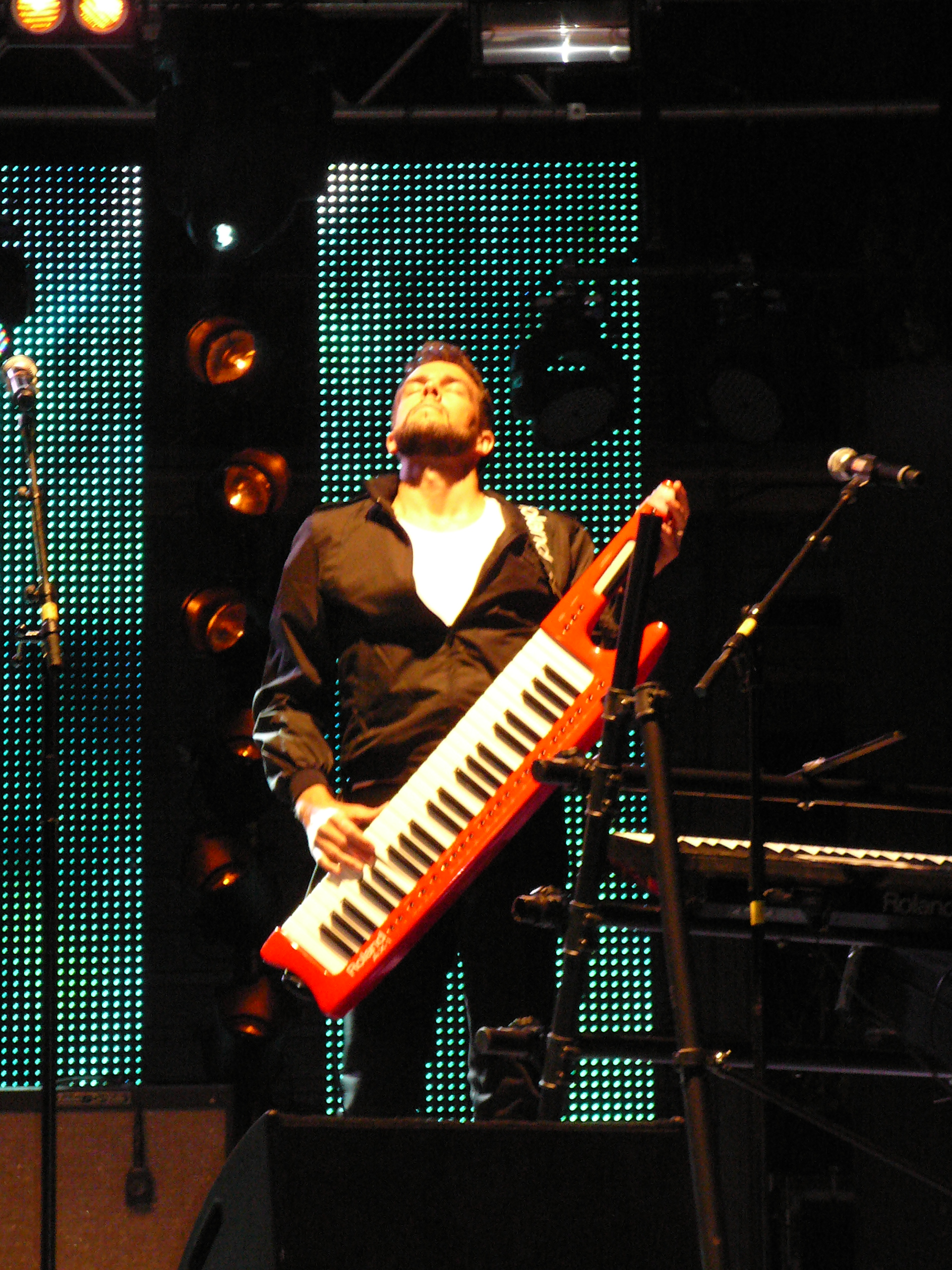 The look is part of the business. The business is key. Key is everything. Keytar.
From Wikipedia:
"The Roland AX-1 is a keytar (a shoulder-held clavier keyboard worn like a guitar), produced by Roland, that does not produce its own sounds but controls other devices (such as keyboards, sound modules and samplers) via MIDI. The industrial design of the Roland AX-1 was done in a basement studio in London, U.K. by two designers, David Sherriff and Andrew Leggo, who ran a small design studio called Space Logic. The electronic design and engineering was done by Roland Europe, Italy."
Since our music is based very much on electronic equipment we thought it might be of interest (for some people) to know a little more about the gear we use. First out is the Polysix!

One of the most important  parts of our setup is the Korg Polysix synthesizer. On every Social Ambitions live show this fully analogue, polyphonic beauty has blessed us whit its 32 memory patches. Synthesizers can be very heavy but this one is a light weighter when it comes to kilograms and thus very easy to carry along. Still packed with features and synthesis power it is a very versatile and reliable piece of equipment!
The Polysix is heavily used in many of our songs and one of the most beloved and used sounds we have designed with the Polysix. One of the sounds that you might recognize is the square tooth lead  used in "Burning" (listen at 1:05). We use the Polysix most for leads, pads and string sounds.
Polyphony – 6 Voices
Oscillators – 1 VCO per voice (saw, PW, PWM) + 1 sub-oscillator per voice
LFO – 1 LFO assignable to VCA,VCF or VCO
Filter – Low-pass only, self-oscillates at high resonance. ADSR envelope for VCF filter.
VCA – VCA uses filter's ADSR envelope or simple gate on-off
Effects – Chorus, phaser, ensemble
Memory – 32 patches
Keyboard – 61 keys
Arpeg/Seq – Arpeggiator (Up, Down, Up/Down, Latch; Full, 2-oct, 1-oct; rate 0.2 to 20 Hz)
Control – Chord memory, Arpeggiator sync in, CV input for VCF filter cutoff.
Date Produced – 1981